A dark web directory called DeepDotWeb has been seized and arrests were made for alleged affiliate commissions generated by referring traffic to illegal sites.
DeepDotWeb is a web site that acted as a directory for web sites running on the Tor anonymizing network.  While the sites offered news related to the dark web, it also offered a directory to dark web sites, including marketplaces that sold drugs, weapons, malware, stolen information, child pornography, and other illegal services.
In an international operation involving the FBI, Europol, and Federal law enforcement agencies from Germany, Israel, the Netherlands, and Brazil, the alleged administrators for the dark web portal called DeepDotWeb have been arrested and the website seized by the FBI.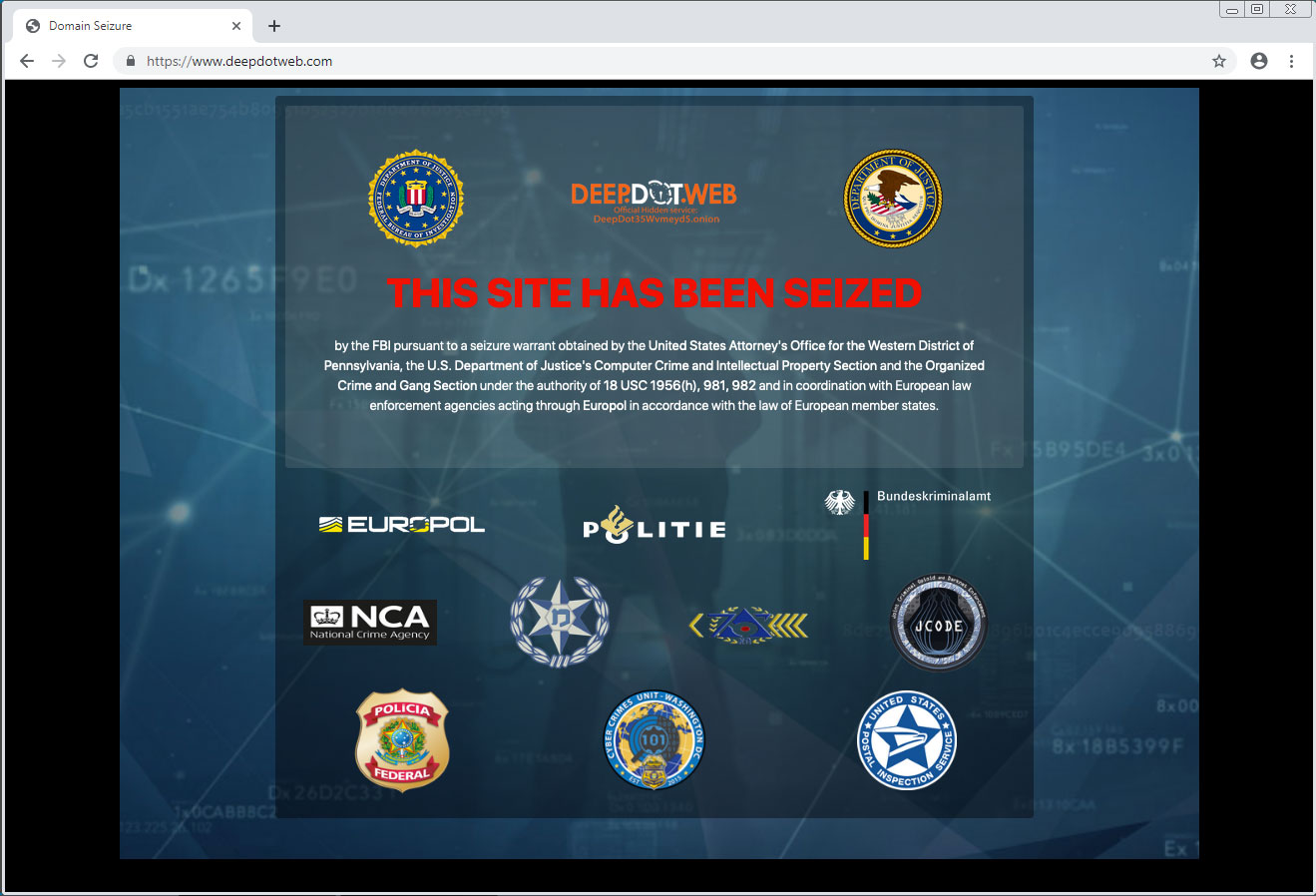 According to local media out of Israel, two Israeli men were arrested for their involvement in running the DeeptDotWeb site. Other arrests occurred in France, Germany, the Netherlands, and Brazil.
"Arrests were made in France, Germany, the Netherlands, Brazil and Israel — where police tracked down and on Monday arrested a 35-year-old resident of Tel Aviv and a 34-year-old resident of Ashdod."
The Twitter account of the Israeli Police also stated that the administrators of DeepDotWeb reportedly generated commissions as part of an "affiliate marketing" campaign. Details regarding this affiliate campaign are not known, but it is possible the administrators would earn a commission for each sale referred by their site to criminal markets.
These arrests come as international authorities have been cracking down on criminal markets accessible on the dark web via Tor.
Just last Friday, people involved with the online criminal marketplaces Wall Street Market and Valhalla were arrested and the sites seized by law enforcement.
This content was originally published here.